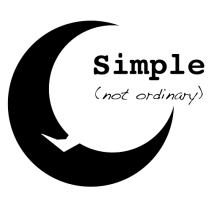 Thanks for stopping by! Laughing Moon is me, Jo Deurbrouck, and the images here are from my workshop. Many of the finished pieces are for sale in my Etsy store, although some were experiments or custom orders. 
Etsy, if you don't know about it, is like Amazon.com for handcrafters. On Etsy, an artisan is free to do high quality work for a lower price and yet still make a living, because the 100% and higher markups you see at jewelry stores aren't necessary. If you like supporting artisans, I hope you'll support Etsy. 
If one of my custom pieces catches your eye, let's talk. I'm a careful craftsman, so I'm very slow, but I love custom work, especially with people that want to be involved in the process of creation or those who, on the other hand, turn me loose to create!
I work in sterling and fine silver, copper, brass, and bronze, leather and semi-precious gemstones and glass. All Laughing Moon designs are rustic in the sense that I don't strive for a machine-perfect finish. I left toolmarks for your fingers to find, human to human. My designs are also rustic in the sense that I never plate and almost never lacquer metals. Brass, copper and bronze, especially, will take on patinas that reflect your life. My designs are environmentally responsible in several ways: I green-source when I can; I use gemstones from vintage and antique jewelry instead of new ones when I can; and I keep my use of hazardous chemicals to a minimum.